Chicago woman wins $250K from her first-ever lottery ticket
Chicago woman wins $250K from her first-ever lottery ticket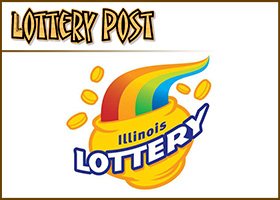 Illinois Lottery: Chicago woman wins $250K from her first-ever lottery ticket
51
Rating:
A Chicago woman won $250,000 from her first-ever lottery ticket, which she wasn't even planning to buy.
La Ongkwan Pinyapap instantly won the top prize after scratching a 25X The Money ticket, the Illinois Lottery said Wednesday in a statement. 
"This is the very first lottery ticket I have ever played!" she said. "My friend was buying a ticket, so I thought I should try one, too. We couldn't believe it when I won!"
Pinyapap bought her ticket at the BP gas station on W. Fullerton Ave. in the city's Bucktown neighborhood and took it home to scratch. 
She plans to share the windfall with her family, according to the Lottery.
The store will receive a bonus of $2,500, or 1 percent of the prize amount, for selling the winning ticket.
25X The Money is a $5 instant ticket, the Lottery said, with 12 top prizes worth $250,000. Of those 12, six have not yet been claimed.
(Click to display full-size in gallery)
Lottery Post Staff
We'd love to see your comments here!  Register for a FREE membership — it takes just a few moments — and you'll be able to post comments here and on any of our forums. If you're already a member, you can Log In to post a comment.
14 comments. Last comment 18 days ago by .