Lottery winner shoots self after losing winning tickets
Lottery winner shoots self after losing winning tickets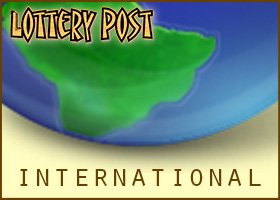 International: Lottery winner shoots self after losing winning tickets
4.52
Rating:
A lottery winner shot himself dead after he won more than $1.3 million but then lost his winning lottery tickets.
Jirawut Pongphan, 42, gathered family and friends to his house to celebrate winning a life-changing jackpot.
But he woke the next day to find his tickets gone, leaving him unable to claim his winnings.
Jirawut, from Chonburi province in eastern Thailand, had seven tickets with the winning numbers and thought he would be rich beyond his wildest dreams but his excitement was short-lived.
After almost becoming an overnight millionaire, Jirawut could not live with the sense of what he could have won.
He shot himself in the head leaving a suicide note saying: "I'm really sorry, please don't bully my family, I did win the lottery prize."
Jirawut bought seven tickets with the same numbers in the hope of maximizing his winnings.
He won the grand prize of 42,000,000 baht (US$1.3 million) in November last year.
But his excitement lasted for less than a day after his winning tickets mysteriously vanished.
Jirawut fell into a deep depression, his combination of stress and sadness leaving him unable to go to work.
On 31st January, Jirawut killed himself by placing a 9mm handgun to his left temple and pulling the trigger.
Thai police found Jirawut's body in his bedroom with his suicide lying next to him.
It is not known what happened to Jirawut's winning tickets and if anyone else came forward to claim the lottery winnings.
It is unclear if police are investigating whether or not the tickets were stolen.
(Click to display full-size in gallery)
Mirror, Lottery Post Staff
We'd love to see your comments here!  Register for a FREE membership — it takes just a few moments — and you'll be able to post comments here and on any of our forums. If you're already a member, you can Log In to post a comment.
32 comments. Last comment 3 hours ago by .