Panama woman wins $30 million Florida Lotto jackpot with online purchase
Panama woman wins $30 million Florida Lotto jackpot with online purchase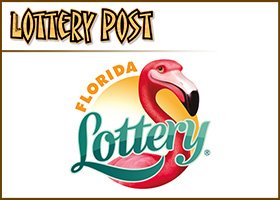 Florida Lottery: Panama woman wins $30 million Florida Lotto jackpot with online purchase
53
Rating:
Second huge USA jackpot win through online service
By Todd Northrop
Lightning has struck twice for online lottery ticket service theLotter, which had its second United States lottery jackpot winner when a Panamanian player claimed a $30 million Florida Lotto jackpot this month.
Inspired by an article about a Scottish lottery winner, Aura Dominguez Canto, 60, of Panama City, Panama, started playing USA lotteries using the online service in June.
After signing up with the website, Aura decided she was going to play every draw of the Florida Lotto for a month with the numbers 3, 10, 20, 29, 35, and 50. She didn't have much luck in the first three weeks, but then her very last ticket for the Florida Lotto drawing held on July 19 landed her the jackpot.
The company telephoned Aura from London a few hours after the draw to inform her of the good news, and, although it was early in the morning in Panama, Aura was understandably ecstatic.
"I really was needing the money! Really, really!" Aura exclaimed.
Although she was officially retired, Aura has continued working to support her kids.
"I'm a retired woman, I would like to stop working because I continued working because I have my children, but I want to rest, really!"
Aura chose to receive her winnings as a one-time, lump-sum payment of $20,948,543.98. She claimed the prize on August 16 at Florida Lotto headquarters in Tallahassee.
While Aura doesn't yet know what she plans to do with her massive wealth, one thing is certain: She can finally retire for good, and her children and future generations won't have to worry about money either.
theLotter is an international lottery ticket messenger service, which physically purchases paper lottery tickets in the United States and Europe on behalf of its customers.
Although this type of arrangement was once unclear legal territory, today it is a legally-tested commonplace practice.  In 2015, the company had its first major USA lottery jackpot winner, when an Iraqi man claimed a $6.4 million Oregon Lottery jackpot.  (See Man in Iraq wins $6.4 million Oregon Lottery jackpot, Lottery Post, Dec. 10, 2015.)
(Click to display full-size in gallery)
Lottery Post Staff
We'd love to see your comments here!  Register for a FREE membership — it takes just a few moments — and you'll be able to post comments here and on any of our forums. If you're already a member, you can Log In to post a comment.
22 comments. Last comment 18 days ago by .